Our Next Tourrrrr (April 2013)!
Hey up,
After a night of little sleep (at a mix of slight excitement about this announcement but mainly due to a baby who appears allergic to zzzzz), we're delighted to make tickets available for our April tour. The dates are as follows and we hope that many of you can attend. Our last tour in October was the most heart-warming experience we've had to date as musicians so hopefully this one can be as lovely.
Click on the date for the ticket you want and it will whisk you away! #HYPERLINKKKO.
APRIL
TUE   09  //  NOTTINGHAM  Rescue Rooms
WED 10  //  LONDON  O2 Shepherd's Bush Empire
THU  11  //  CAMBRIDGE  Junction
SAT  13   //  WOLVERHAMPTON  Slade Rooms
SUN  14  //  OXFORD  O2 Academy
MON 15  //  BOURNEMOUTH  Old Fire Station
TUE  16  //  EXETER  Phoenix
THU  18  //  BRISTOL  O2 Academy
FRI   19  //  CARDIFF The Gate Arts Centre
SAT  20 //  DUBLIN  Academy 2
SUN  21  //  BELFAST  Auntie Annie's
MON 22  //  LIVERPOOL  Masque
WED 24  //  GLASGOW  King Tut's
THU  25  //  YORK  Fibbers
FRI   26  //   PRESTON  53 Degrees
Also, the machinations of various things mean that this tour doesn't include some staples (Newcastle, Leeds, Manchester, Brighton etc.). We really wanted to make a concerted effort to play in some cities that we haven't been to in a while and unfortunately we had to make a few geographical sacrifices. Both Rob and Mickey have young families and so we have to take time away from home into consideration when planning a tour. Don't worry though, we will be back before the end of the year…. thanks again.
x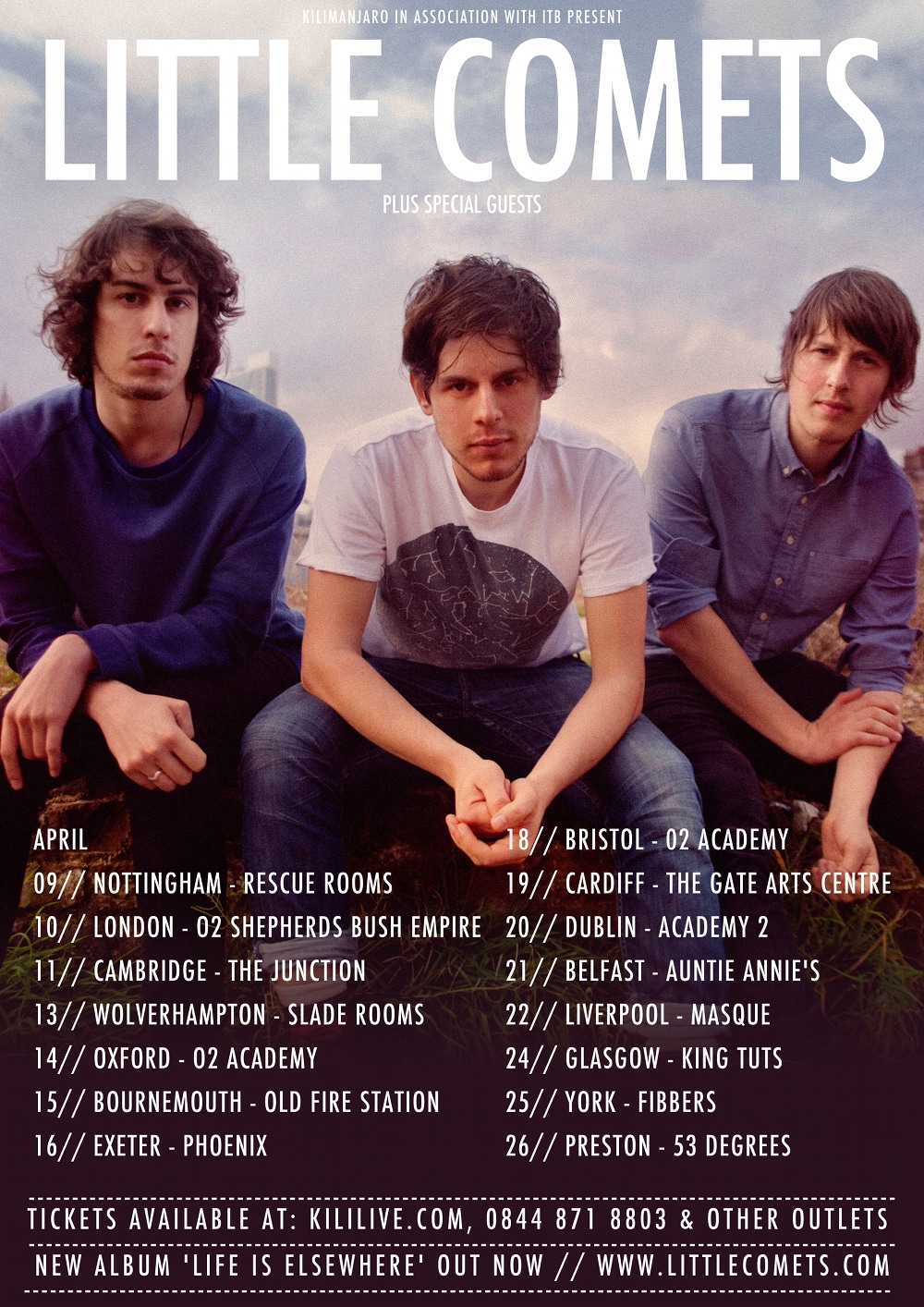 [fbcomments]